About Live Science
Your journey of discovery begins at Live Science
(Image credit: Future)
Live Science is one of the biggest and most trusted popular science websites operating today, reporting on the latest discoveries, groundbreaking research and fascinating breakthroughs that impact you and the wider world.
We believe that science can help explain the things that matter to you and shine a light on everything from the mysteries of our universe to the inner workings of an atom. Our team of experienced editors and science journalists are here to guide you through the most important stories with clarity, authority and humor.
Whether you're interested in dinosaurs or archaeology, weird physics or astronomy, health, human behavior or the mysteries of our planet — for those with a curious mind, your journey of discovery begins here.
Our mission
Our goal is to make the wonders of science and the world around us relevant, useful and interesting to everyone by informing and entertaining our readers.
When looking for the most fascinating and important stories, our staff dig through scientific journals and keep up to date with what the top institutions are working on, to investigate how science impacts current events and how new discoveries may affect you. We don't just take scientists' findings at face value, however — we investigate whole papers, scrutinize the results and speak to experts in the field to separate the science from the fiction. Read more about our editorial standards and how we write our articles.
When we aren't covering the latest science news, you can find us delivering in-depth features, such as the wildest conspiracy theories to the most inspiring Black scientists in past and modern history; holding a microscope to some of the oddest questions in Life's Little Mysteries; or testing the toys, games and health products we think our readers will enjoy. Find out how we test, and why you can trust our reviews.
If you would like to pitch stories to Live Science, please read our submission guidelines first.
Our history
Live Science launched in 2004 with just three team members, as a complement to the space and astronomy news site Space.com. The site received Webby Awards as an Honoree in the Science category in 2008 and 2010. It was acquired by TechMediaNetwork, later called Purch, in 2009. Future PLC acquired Purch in 2018 and is the current publisher of Live Science, operating out of New York City, London and Bath, England.
Who we are
Contact us
Live Science
130 W. 42nd Street,
7th Floor
New York, NY 10036
Phone: +1 (212) 378-0400
If you have any questions, concerns or feedback regarding the site, please feel free to contact us at: community@livescience.com.
To receive amazing science news straight to your inbox, sign up for the Live Science newsletter.
Affiliate & advertising disclosure
We always aim to provide unbiased editorial created by our journalists and writers. We also need to pay our teams and website costs so we make money in a number of ways. We sometimes use affiliate links to products and services on retailer sites for which we can receive compensation if you click on those links or make purchases through them. From time to time we also publish advertorials (paid-for editorial content) and sponsored content on the site. When this is the case the content is clearly marked as sponsored or promoted, so you'll always know which content is editorial and which is not. Future PLC is our parent company and has an in-depth terms and conditions page with a lot more information that you can read right here.
Why you can trust us

Live Science is part of Future PLC. The site and overall company are fiercely committed to protecting your privacy. Please see our in-depth privacy policy to find out more.
Live Science has been rated GREEN with a score of 100/100 for its credibility and trustworthiness by NewsGuard, a global service that rates news sources for their journalistic standards.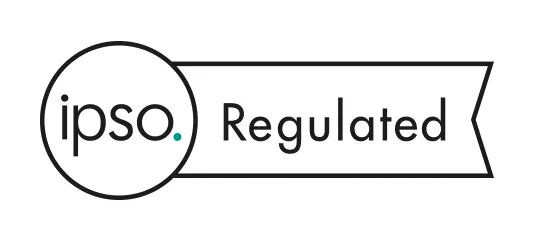 Live Science is a member of the Independent Press Standards Organisation (which regulates the UK's magazine and newspaper industry). We abide by the Editors' Code of Practice and are committed to upholding the highest standards of journalism.
If you think that we have not met those standards and want to make a complaint please contact community@livescience.com. If we are unable to resolve your complaint, or if you would like more information about IPSO or the Editors' Code, contact IPSO on 0300 123 2220 or visit www.ipso.co.uk.
Stay up to date on the latest science news by signing up for our Essentials newsletter.